Dementia Counseling and Care Conference
---
Register
---
Description
Registration is closed. You may register at the door.
---
Target Audience
This activity has been planned for healthcare professionals who care for persons with Alzheimer's disease and other forms of dementia and is appropriate for counsel, nurses and nurse practitioners, social workers, physicians (gerontologists, neurologists, psychiatrists, palliative care), physician assistants, psychologists, health educators, occupational and physical therapists.
---
Objectives
Describe common concerns and communication challenges for individuals with early stage Alzheimers.

Describe the New York University model of caregiver counseling and support intervention.

Describe caregiver's grief and an existential perspective on finding meaning as a dementia caregiver.

Identify caregiving challenges faced by family caregivers.

Cite non-pharmacologic management of behavioral symptoms.

Explain a patient-centered approach to managing activities of daily living for the advanced demential patient without a battle.

Manage patient and caregiver's anger as well as other "pressure points."

Recognize the worldwide problem of Alzheimer's disease.

Discuss new diagnostic methods to detect mild cognitive impairment and Alzheimer's disease.

Discuss preventing cognitive impairment and dementia through diet, exercise, and nutrition.

Identify promising therapies for Alzheimer's disease.

Examine the uniqueness of the Alzheimer's disease caregiver's grief and loss experience.

Raise Alzheimer's disease awareness in your community.
---
Location
Twin City Quarter Marriott Winston-Salem
425 N Cherry Street
Winston Salem, NC 27101
---
Contact Person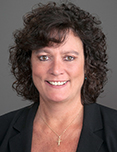 Marie Simos
, Associate Administrative Coordinator
Northwest AHEC
Winston Salem, NC 27157
336-713-7721
msimos@wakehealth.edu